GIFT BOX | Holiday party pack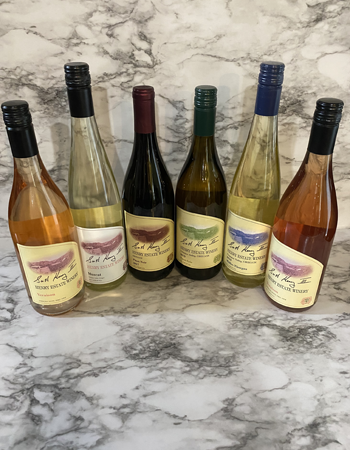 We have the perfect holiday wine pack to fit every need this season. Whether you're hosting a dinner party, need a last-minute gift or just want to savor a few sips while you wrap presents and binge holiday movies, this is the pack for you!
Available for a limited time, so be sure to get this incredible deal!
This pack includes:
1 bottle Pinot Noir
1 bottle Pinot Gris
1 bottle Müller-Thurgau
3 bottles Veraison
(Please note: the photo above features a bottle of Muscat, which is no longer available. We have replaced it with a third bottle of Verasion.)
Product Reviews
Gail & David Rasmussen
(Feb 4, 2022 at 11:29 AM)
We have loved Henry Estate Wines for more than 20 years. Had lost touch since retiring and moving to the east coast. Our favorites are the Veraison and Pinot Gris. Ordering and shipping was quick and easy. Glad to be reconnected.