GIFT BOX | Holiday party pack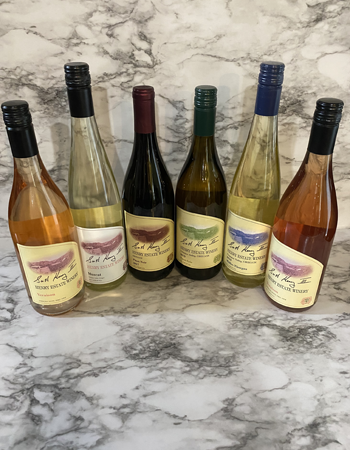 We have the perfect holiday wine pack to fit every need this season. Whether you're hosting a dinner party, need a last-minute gift or just want to savor a few sips while you wrap presents and binge holiday movies, this is the pack for you!
Available for a limited time, so be sure to get this incredible deal!
This pack includes:
1 bottle Pinot Noir
1 bottle Pinot Gris
1 bottle Müller-Thurgau
2 bottles Veraison
1 bottle Muscat
Product Reviews